Welcome to Blazzin Border Collies of Cralle Farms
                                We hope you enjoy your visit

We thrive for good temperment, inteligence and work ethic in our Border Collies. Our Dogs and puppies are registered with the American Border Collie Association ONLY!!!! Our dogs are a part of our family, not just breeding dogs. We spend as much time with each puppy, socializing, training and individual love and care, so the pup is well rounded, to fit the job asked of it's new guardian. We also do not breed for color!! We raise and place our own puppies.
The girls are only bred once a year if that. All the dogs here are examined by our vet at least once a year, they are kept current on all vaccinations, heartworm and flea prevention.
Our puppies are born/raised in our home with us, we socialize them to various noises and activities at the appropiate age. They are handled by us from the day they are born. Once they are older they get to experience going outside, other dogs,  and other people. We take them for rides as much as possible. Start leash training, basic obedience and house/kennel training. Our puppies can go to there new homes at 7- 8 weeks of age, at this age the pups are stronger and more confident to handle the change from mom and litter. At this time they will have been vet examined, been dewormed on a schedule, and have had a least the first puppy vaccination. Each puppy is very important to us, and we will only place pups in approved homes, this is not a profit for us. You are always welcome to come to our home, and see our dogs and puppies.

We do on occassion have rescues or dogs that the owners could no longer keep. These dogs are evaluated and placed in the

appropiate home. 
WE TAKE OUR PUPPIES/DOGS/ADOPTIONS BACK PERIOD!!!
Thank You for visiting our website, if you have any questions, please feel free to contact  us at
270-862-3226

MYSTICALBLAZE2001@YAHOO.COM
*********************************************************************************************
ALL PICTURES, CONTENTS AND LINKAGE OF THIS WEBSITE ARE PROPERTY OF BLAZZIN BORDER COLLIES AND MAY NOT BE USED WITHOUT PERMISSION!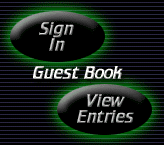 All pictures, contents, and linkage of this website are property of

BLAZZIN BORDER COLLIES and may not be used without permission!!!!